Sustainability in Action – Oaktree's Intern Class: Top Takeaways from Summer 2023
Oaktree's internship program, begun in 2016, strives to introduce the next generation of financial professionals to our firm, alternative investments, and the asset management industry more broadly. The firm offers internships with both its investment teams and its non-investment departments, such as legal, compliance, finance, IT, client relations, and corporate services. In 2023, Oaktree welcomed 51 interns across its six global offices for a 10-week summer program. This year's class includes participants from over 40 different universities, with roughly 75% hailing from Oaktree's many partner organizations, including AltFinance, Girls Who Invest, SEO, Phelps Forward, and the Posse Foundation.
We've collected key takeaways from several members of this year's class about their summer at Oaktree. For additional information and to meet more members of this year's intern class, please check out Oaktree's 2023 Internship Program video.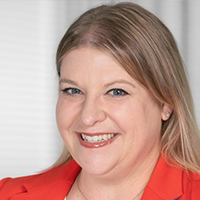 Madeleine Horton
Global Head of Human Resources
"We're looking for students who are excited to learn about our industry, who are thoughtful, who are good team members, who have a natural curiosity, and who are willing to apply that aptitude and focus by spending ten weeks with us."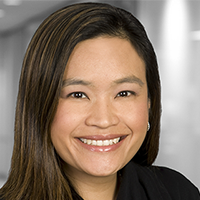 Jerilyn Castillo McAniff
Head of Diversity & Inclusion
"I've always loved working and getting to know young professionals. I love the energy that the interns bring into our offices every summer. It's such a joy to get to know them, learn about their hopes and dreams, and better understand any roadblocks they may be facing on their journeys."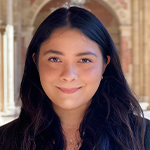 Jeanette Arteaga
University of California, Los Angeles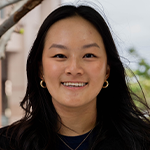 Elyse Chan
Williams College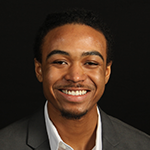 Russell Cockerman
Morehouse College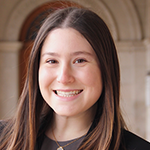 Eva Dembo
Washington University in St. Louis
Jason Dias
Centre College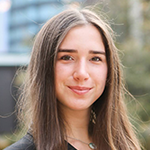 Audrey Granmayeh
University of Texas at Austin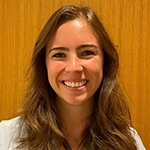 Margaret MacMillan
Brown University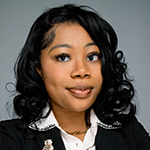 Nia Phipps
Spelman College
Julissa Ponce
Claremont McKenna College
Sylvia Xi
Swarthmore College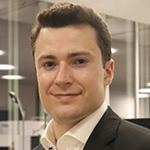 Michael Zellinger
California Institute of Technology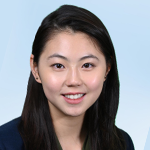 Emily Zhu
Wellesley College
What attracted you to Oaktree's internship program?
Nia Phipps
"Oaktree is renowned and celebrated for having an inclusive culture centered on humility, transparency, and authenticity. Through my interview process, it became abundantly clear that Oaktree was intentional about hiring employees that embodied their culture. Everyone I met with – no matter their seniority – was interested in hearing what I had to say and was dedicated to creating a safe atmosphere for growth."
Margaret MacMillan
"I was drawn to Oaktree because of its reputation as a firm of highly intelligent and supportive people, and I was excited about the opportunity to learn more about credit investing and the world of finance in general."
Jason Dias
"I learned about Oaktree through the Posse Foundation, which is my scholarship program. They have partnered with Oaktree for many years, and spoke highly of the firm, the people, and the training program."
Russell Cockerham
"I was introduced to Oaktree's unique culture through the AltFinance program. Immediately, I was impressed with how connected and genuine Oaktree employees were with each other and how that characteristic was evident up and down the ranks at the firm."
Julissa Ponce
"I'm a return intern to Oaktree this summer. I wanted to spend another summer at the firm because of the truly amazing culture that's fostered within this organization. What touched me the most was the presence of people who were not only cheering for me but actively advocating on my behalf. It's an environment where I can be myself, share my thoughts, and feel confident that my voice matters."
How would you describe your internship experience in one sentence?
Nia Phipps
"It has been transformative both professional and personally, as I was surrounded by exceptional individuals who have already made a lasting impact through their friendship and mentorship."
Russell Cockerham
"My internship experience has been informative, challenging, and eye-opening – whether from meeting Oaktree executives, traveling with the Sourcing & Origination team, or figuring out how to attack deliverables."
Emily Zhu
"My time at Oaktree has been an incredibly educational and fulfilling experience."
Michael Zellinger
"Oaktree has been a stimulating and supportive environment where I've been able to develop my professional skills and form meaningful relationships."
Audrey Granmayeh
"It's been a formative experience that has allowed me to be intellectually curious about a space I would not have had exposure to otherwise."
What has surprised you the most about the internship program?
Michael Zellinger
"The diversity of the intern class and how much fun we've had together. Also, the generosity of Oaktree staff at all levels to connect and offer guidance."
Sylvia Xi
"The exposure and proximity I've had to senior management within Oaktree has been amazing. Oaktree has created a community where junior and senior people alike all interact daily, whether it be for work or to simply grab lunch together."
Elyse Chan
"The high level of interconnection between all the groups at Oaktree, particularly the level of collaboration between investment and non-investment teams."
What is one of your favorite memories from your time at Oaktree?
Margaret MacMillan
"On my first day of work, my team hosted a welcome breakfast for all of the NY interns. The whole team came to the breakfast, plus quite a few other members of the New York office. I felt so welcomed, and I loved having the opportunity to meet everyone in person and break the ice on my first day."
Jason Dias
"In the finance area, all of the interns worked on a project together. We became close and worked really well together. I've also enjoyed exploring LA. I've been all over: Beverly Hills, Orange County, Manhattan Beach. I was initially kind of scared because I didn't know anybody when I came to LA, but I've made friends. It has been a great experience."
Julissa Ponce
"For me, it was the scavenger hunt that was organized by the HR team during the first week of our internship. It was a really great way for the interns in LA to get to know each other and explore the city. We went to Grand Central Market, the Angels Fly railway, and The Broad art museum."
Jeanette Arteaga
"The real estate team partnered with Habitat for Humanity, and we had the opportunity to help build a house for a family this summer."
What advice would you give to future interns?
Audrey Granmayeh
"Ask questions! You should take advantage of the opportunity to soak up as much as you can from people at the firm."
Jeanette Arteaga
"Network, meet deadlines, and be curious."
Eva Dembo
"Make sure to make the most of your internship: connect with as many other interns and people at Oaktree as you can."
Jason Dias
"Definitely don't be afraid to be uncomfortable, don't be afraid to not know things, ask questions, and definitely take good notes!"
Notes and Disclaimers
This document and the information contained herein are for educational and informational purposes only and do not constitute, and should not be construed as, an offer to sell, or a solicitation of an offer to buy, any securities or related financial instruments. Responses to any inquiry that may involve the rendering of personalized investment advice or effecting or attempting to effect transactions in securities will not be made absent compliance with applicable laws or regulations (including broker dealer, investment adviser or applicable agent or representative registration requirements), or applicable exemptions or exclusions therefrom.
This document, including the information contained herein may not be copied, reproduced, republished, posted, transmitted, distributed, disseminated or disclosed, in whole or in part, to any other person in any way without the prior written consent of Oaktree Capital Management, L.P. (together with its affiliates, "Oaktree"). By accepting this document, you agree that you will comply with these restrictions and acknowledge that your compliance is a material inducement to Oaktree providing this document to you.
This document contains information and views as of the date indicated and such information and views are subject to change without notice. Oaktree has no duty or obligation to update the information contained herein. Further, Oaktree makes no representation, and it should not be assumed, that past investment performance is an indication of future results. Moreover, wherever there is the potential for profit there is also the possibility of loss.
Certain information contained herein concerning economic trends and performance is based on or derived from information provided by independent third-party sources. Oaktree believes that such information is accurate and that the sources from which it has been obtained are reliable; however, it cannot guarantee the accuracy of such information and has not independently verified the accuracy or completeness of such information or the assumptions on which such information is based. Moreover, independent third-party sources cited in these materials are not making any representations or warranties regarding any information attributed to them and shall have no liability in connection with the use of such information in these materials.
© 2023 Oaktree Capital Management, L.P.